Many people in the world have diabetes and is not only found in humans but dogs as well. In this blog, we talk about foods for diabetic dogs and obesity as diabetes is closely associated with obesity.
In fact, diabetes is seen as a common disease in dogs. In the recent decade, there has been a drastic increase in the number of cases for dog diabetes Diabetes in dogs is a serious condition but can be managed. In some cases, diabetes may be reversed.
The answer to managing this condition is to provide healthy foods for diabetic dogs. A diet composed of whole and nutritious food will help your dog in maintaining a stable blood sugar level and a healthy body weight.
Dogs with diabetes can get cataracts and eventually blindness.
Dogs who consume many foods with sugar content, foods containing large amounts of carbohydrates, and who don't get enough exercise are more susceptible to diabetes.
Thus, it is crucial for you to provide the best Diabetic Dog Food.
If your dog is diagnosed with diabetes, you shouldn't delay in providing it with a diet made chiefly for diabetes for dogs.
Top 6 Diabetic Dog Food
1. Royal Canin Glycobalance Dry Dog Food – ($64.99)
Especially useful when taken after a meal, this dry dog food is low in the glycemic index as well as in fats and calories.

2. Hill's Prescription Diet Dry Dog Food ($81.69)
The balanced formula of Hill's prescription diet prevents excessive weight gain in dogs and ensures the maintenance of a healthy immune system.

3. Farmina N&D Ancestral Grain Dry Dog Food ($59.32)
This dry dog food from Farmina contains long-lasting minerals and vitamins and helps in maintaining a balanced level of blood glucose.

4. Burns Weight Control Dry Dog Food ($11.54)
One of the most highly digestible dry dog food, the Burn's weight control formula has low carbs that assist in balancing blood glucose levels

5. Zignature Turkey Formula Dry Dog Food ($11.99)
Very well-suited to dogs with food allergies, the Zignature formula contains omega fatty acids to keep skin and coat healthy.

6. Orijen Six Fish Dry Dog Food ($106.99)
This Orijen diet contains rich proteins gotten from fish, chicken, and turkey that help in maintaining the exciting taste.
Understanding Diabetes in Dogs
What is dog diabetes and what are its types? How does diabetes occur in dogs? Let's get into some details.
Diabetes is an endocrine disorder relating to the insulin hormone that is produced and released from within the pancreas.
Cells in a dog's body need the energy to function effectively. This energy comes from glucose present in the dog's diet, which the cells use.
Insulin is secreted from the pancreas in order to regulate the amount of glucose utilized by the cells. Insulin helps maintain the glucose level in blood.
During diabetes, insulin is either not sufficiently produced or not well-used by the body to digest glucose. Thus, glucose remains in the blood causing high blood sugar or glucose level.
As a result of the dog's diabetes, he may need insulin for the rest of his life.
In Type I diabetes, there is insufficient production of insulin due to the damaged pancreas, whereas in Type II diabetes, the insulin is produced sufficiently, but is not utilized well by the body.
Persistent high blood sugar will involve the dog's pancreas working excessively to create enough insulin. Eventually, insulin may be produced in excess or the pancreas may dysfunction, leading to the onset of diabetes.
Symptoms and Diagnoses of Diabetes in Dogs
Diabetes may have symptoms like the following:
Cataracts
Lethargy
Loss of appetite
Weakness in muscles
Loss of weight
Bad coat condition
Dehydration
Frequent urination
Depression
Weakness in rear legs
Dry skin
Increased thirst
Urine and blood tests are necessary for diagnosing diabetes in dogs. The vet will analyze the blood to look for an above-normal glucose level.
The normal blood glucose levels in dogs are between 60 and 125 mg/dl.
The vet will analyze urine samples to look for ketones and bacteria.
Managing and Treating Diabetes in Dogs
Dogs who are overweight or obese are more susceptible to diabetes. Also, diabetes usually affects middle-aged to senior dogs.
Certain dog breeds are more vulnerable to diabetes such as Beagles, Fox Terriers, Bichon Frises, Pugs, etc. Female dogs are more susceptible than male dogs.
Persistently high blood sugar levels will make the internal organs dysfunction and may lead to serious problems of the eye, heart, and kidney.
Type I diabetes can be dealt with insulin injections as well as dietary modifications, whereas, Type II diabetes can be treated with dietary changes, weight management, and medications without the need for insulin injections.
During insulin administration, the dog may have to be given injections two times in a day.
The vet will require testing the blood every two hours to assess changes in sugar levels as a result of injections.
Keep the feeding schedule as consistent as possible. Consider giving your dog injections immediately after a meal.
Diabetes treatment can be time-consuming and frustrating, but the condition can be managed well by regular exercise and a healthy diet.
Managing Diabetes Through Diet
Try to adhere to the following rules in order to let your dog lead a healthier and a longer life:
Feed your dog the same quantity of food daily, and at the same hour of the day. Follow a disciplined schedule to help in regulating levels of insulin in your dog's body.
Monitor the intake of fibers and carbohydrates and ensure providing them in balance.
Don't avoid giving fatty foods unless in conditions such as high triglycerides, pancreatitis, etc.
Always have a lot of protein in his diet.
Don't ever give surprise meals to your dog. Doing so will disorganize and hinder the proper digestion and the balance of insulin.
Knowing the Diets for Diabetic Dogs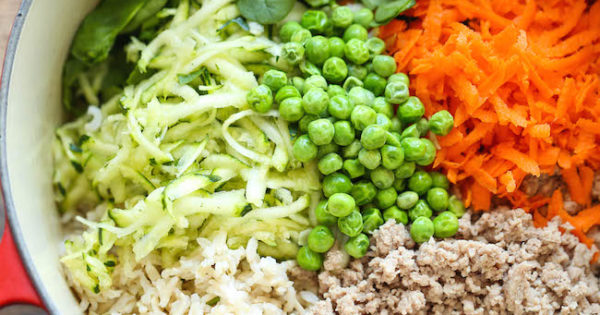 Your vet may suggest a particular diet for your dog to lose weight and to control his blood sugar.
The following 5 things must be kept in mind with regard to dog food for diabetes:
High protein content: Unfatty protein is an essential ingredient in a healthy diet, mainly for losing weight. Prefer foods for diabetic dogs like fish, chicken, and turkey.
Low-to-moderate fat: Fats give energy to the dog and are helpful in maintaining healthy skin and coats. Give less fatty food, especially to overweight dogs.
Low glycemic index: For diabetic dogs, restrict the carbohydrate intake as much as possible in order to prevent blood sugar from going up.
Highly digestible: Look for fibrous foods for diabetic dogs as they help your dog digest food and absorb nutrients. A highly fibrous food may help regulate the dog's sugar level.
All-ingredients: Avoid artificial additives for diabetic dogs and always provide him with natural and whole food.
Healthy Snack and Treat Foods for Diabetic Dogs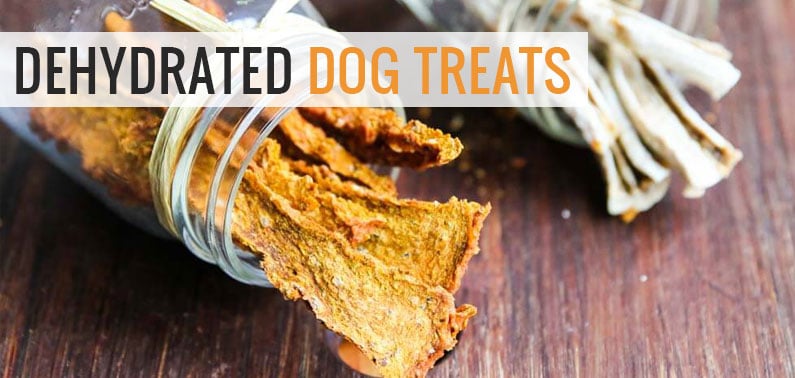 Dogs too, just like humans, should be restrictively given chocolates, sweets, and bread due to their high sugar content.
When giving diabetic dogs treats, prefer giving them pieces of fresh and green vegetables. Apples are fine as an occasional treat and shouldn't be given often due to their high sugar content.
For a more fulfilling treat, give your dog dehydrated meat. It may be worth buying a home dehydrator for getting ready-to-eat diabetic-friendly, healthy dog snacks.
Best Diabetic Dog Food
Ensure that the food you give your dog also contains fresh fruits and vegetables aside from the type of ingredients given above. This fulfills the vitamin and mineral requirements for your dog.
Here is our list of best dog food for diabetic dogs:
Royal Canin Glycobalance Dry Dog Food
This Diabetic Dog Food is specifically designed for diabetic dogs. It is made to assist in balancing the dog's sugar level after meals.
The main ingredients in the meal are barley and chicken, and it contains a low glycemic index. There is a balanced presence of soluble and insoluble fibers and thus a good option in managing weight.
There is the presence of vitamins and minerals in this Royal Canin diet as well.
Low in fats and calories, it contains high fibers and proteins. As it contains wheat and gluten, it may not be a preferred option for owners with dogs who have gluten allergies.
However, if your main purpose is maintaining the glucose level, then no product can beat this one.
Hill's Prescription Diet Dry Dog Food
Hill's prescription formula is formulated to provide balanced and complete nutrition to tackle weight gain in dogs.
It also assists in the maintenance of your dog's normal blood glucose levels and helps in healthy digestion.
This diet helps in maintaining a healthy immune system and encourages good urinary tract health through balanced minerals.
It ensures a healthy weight, sustains lean muscle, and regulates body fat. It also contains high amounts of fiber that help in regulating irregular glucose levels.
The fiber also ensures that your dog gets a satisfactory meal by providing him a feeling of fullness.
Farmina N&D Ancestral Grain Dry Dog Food
The Farmina Diet has just the right amount of fats and proteins. It contains carbs in limits, and long-lasting vitamins and minerals.
The diet doesn't contain famous items such as legumes or peas. It's high in proteins, has low fiber, and contains deboned chicken.
The formula is low-glycemic helping dogs to maintain their blood sugar levels.
Its natural omega fatty acids encourage a healthy coat and skin. Farmina diet also contains antioxidants. No wheat and soy exist in the diet.
Burns Weight Control Dry Dog Food
This diet consists of low glycemic index well-suited to adult and senior dogs with diabetes. It is an entirely hypoallergenic food for maintaining good health.
Especially good for dogs who have intolerance to certain types of food, it is also front in the race for highly digestible foods.
Produced with whole grain oats with plenty of soluble fiber. This food contains low carbs that release glucose slowly, which naturally maintains the blood sugar level.
This food doesn't contain artificial flavoring and coloring. It is highly digestible and needs less feeding amounts, which in turn incurs less daily feeding costs than other brands.
The Burns diet contains healthy ingredients such as chicken, vitamins and minerals, brown rice, oats, and peas.
Zignature Turkey Formula Dry Dog Food
Zignature diet is best for diabetic dogs with a sensitive stomach or food allergies. The formula has protein from fresh turkey and also contains grain-free carbs such as peas and chickpeas.
The recipe is rich in omega-6 and omega-3 fatty acids for keeping coat and skin in healthy condition.
Zignature's formula contains limited ingredients ideal for maintaining your dog's blood sugar level.
The downside of the formula is that it contains higher fat than required by some dogs.
Orijen Six Fish Dry Dog Food
Your dog may lose surprising amounts of weight in diabetes. This special diet from Orijen Six Fish helps your dog gain weight rapidly and also helps in improving his muscles.
This recipe contains rich proteins acquired from the fish meat present in the diet.
The majority of meat in the Orijen Six Fish diet is refrigerated and contains no preservatives.
One-third portion of the meat is rich in proteins with fish, chicken, and turkey as ingredients.
The liver of turkey and the freeze-dried chicken make the Orijen dry food recipe tasty for even the most reluctant dogs.
It is 100% free of grains. It is a whole and a balanced meal for your dog. It has all the necessary minerals and vitamins and consists high amount of protein from chicken and turkey.
This Wellness meal also contains real fruits and vegetables. It doesn't have ingredients such as corn, wheat, and soy, or any other preservatives.
The inclusion of antioxidants and probiotics is a plus for diabetic dogs. The product contains sweet potatoes, spinach, etc. as fibers that help to keep balance in glucose level.
This meal is highly beneficial for dogs with Type II diabetes.
Merrick Grain-Free Dry Dog Food
Composed of sweet potato and red meat of buffalo, this meal is very appropriate among foods for diabetic dogs.
This Merrick diet is not sensitive to grains and has large amounts of Omega 3 and Omega 6 fatty acids, much needed for skin health and overall dog health.
Your dog will love the boneless buffalo protein that will remove gastrointestinal problems and balance glucose levels.
As a health bonus, it contains chondroitin and glucosamine. These help the dog to carry its body weight easily without causing unnecessary strain.
The product has lower fat content than many other products and contains high protein content. There are no additional preservatives in the diet.
Acana Heritage Dry Dog Food
One of the best dog foods for diabetic dogs is Acana Heritage meat. It consists of lamb, pork, and beef which make 60% of the meat ingredients.
Plants, fruits, and vegetables make the remaining 40% of the ingredients. As compared to Glycobalance, it doesn't have such low-calorie content, although the calorie content is higher than typical dog foods.
Fatty acids are present in good amounts. Glucosamine present in the diet strengthens the joints in dogs and helps dogs to easily carry the burden of their obese bodies.
This diet also contains healthy and nutritious content such as whole green peas and red lentils.
Instinct Raw Boost Dry Dog Food
This diet from Instinct helps your dog in maintaining healthy body weight. This recipe consists of raw bites combined with kibble that is rich in protein.
Instinct Raw Boost diet is nutritious as it comes with a lot of proteins and fibers, also having a low glycemic index and moderate fat content.
It consists of turkey, fresh chicken, and fish as lean protein sources. The recipe contains the richness of omega fatty acids for maintaining a healthy coat and skin.
Fresh vegetables and fruits provide essential nutrients. Augmented with digestion assisting probiotics, it also has essential minerals and vitamins to provide balanced and complete nutrition.
This product is a bit more expensive than many other foods for diabetic dogs.
Canned Foods for Diabetic Dogs
Canned food for diabetic dogs is a good option as it is low in carbohydrates and high in proteins.
Canned foods are wet foods, and not all wet foods are appropriate for your dog. A good practice is to look for canned food that has a moderate fat level, high-quality animal protein, and low carbohydrate level.
Proteins are a source of sustainable energy and don't lead to drastic changes in sugar level like carbohydrates. Fats are important but contain a lot of calories.
Keeping your immune system efficiently running through vitamins, fiber, and antioxidants help your dog in effectively fighting illnesses so that his body can better deal with digestion and absorption.
There are a lot of products that are marketed to improve your dog's health and to fight various conditions.
When buying canned food, carefully evaluate ingredients that affect your dog's overall health, carbohydrates, and sources of proteins.
Discuss with your veterinarian about transitioning your dog safely to a new type of food, especially more important in the case of diabetic dogs.
Frequently Asked Questions on Diets for Diabetic Dogs
What is the glycemic index in food?
It is the amount of sugar content in a particular food. The glycemic index in foods such as fruits and vegetables is low because of the presence of less sugar.
On the contrary, products of wheat such as rice have more sugar and thus a high glycemic index. Bread too is a food with high glycemic index and it should also be avoided for your dog.
What amount of food can be given to a dog daily?
As a guiding rule, diabetes-specific food should be one-third of their daily meals. You can see guidelines on the food packs of manufacturers on how much diabetic food you should give to your dog.
How frequently should I feed my diabetic dog?
Ideally, the dogs can be fed twice in a day. If an insulin injection is to be given, then it is advised to give food around 30 to 45 minutes prior to giving insulin injections.
How much fat, carbohydrates, and fiber should be there in my diabetic dog's food?
Though fat is necessary, it should be given in controlled amounts to avoid your dog being overweight or underweight.
Especially in the case of diabetes, the dog needs much more protein than fat because he needs to do more physical activity.
Carbohydrates are the culprits for the rise in sugar levels. Buy foods for diabetic dogs that are low in carbohydrates so that proper blood sugar levels are maintained.
Fiber is an essential component of nutritious food as it cleans the digestive system and helps it in staying active. It also reduces the release of glucose in the body and thus decreases the chances of your dog getting diabetes.
Many wheat products comprise of fiber to reduce the activity of glucose in canines.
Suggested: Read our blog on Dog Nutrition for more nutritional insights.
Should artificial additives and preservatives be avoided?
Many dog foods these days contain preservatives, primarily to accelerate the manufacturing process and maintain their freshness for long.
However, additives and preservatives are harmful to your dog just as they are for humans. So, it is best to entirely avoid foods with artificial ingredients.
Why doesn't my dog want to have food or water?
Firstly, the case may be that your dog doesn't like the taste of the food. Secondly, this can occur as a result of gastroparesis or ketoacidosis.
During ketoacidosis, when the dog's body is unable to utilize glucose because of the absence of insulin, fats are mobilized for use as energy. Ketones form when fats breakdown, and, as a result, loss of appetite occurs.
When the food moves very slowly in the dog's stomach, gastroparesis occurs. It is a nervous system fault. This can result in a loss of appetite as well.
Why does my dog get very hungry?
Uncontrolled thirst and frequent urination are common symptoms of dog diabetes, but some dogs also experience uncontrolled hunger.
When insulin is not utilized well, glucose becomes less absorbable by the cells. Consequently, the dog's body starts to exploit fat. When your dog loses weight and his body is unable to absorb nutrients, he becomes very hungry.
How is diabetes in dogs treated naturally?
Besides administering insulin injections, there are a few natural ways with which you can treat diabetes. Together with giving your dog a balanced diet, you must also provide him consistent exercise.
Ensure that the diet is rich in protein and fiber consisting of low-to-moderate fat content and restricted amounts of carbohydrates.
The food should have low glycemic content to prevent increasing your dog's sugar level. The diet should also be well-digestible and nutritionally balanced.
Can a diabetic dog eat regular dog food?
Diabetic dog food will contain all the necessary amounts of required nutrients. On the other hand, regular food will consist of potentially dangerous nutrients in inappropriate amounts for a diabetes-friendly diet.
You can and you may give your dog the regular food in little quantity once in a while. However, it won't benefit your dog's diabetic condition.
Moreover, providing your dog with regular food frequently will completely disturb the balance in the diabetic diet that you are aiming to provide to your dog.
How old do most diabetic dogs live?
Providing your diabetic dog insulin is necessary, or else, he will die. You mustn't assume that your diabetic dog will die soon once he is diagnosed.
There are many factors that contribute to his life expectancy. Without properly treating your dog, he may develop diabetes-related conditions such as blindness that could most likely kill him.
If your dog is treated properly, given the right diet in the right way, and is kept physically fit, he can even live his entire lifespan in the same way as other non-diabetic dogs.
Homemade Food For Diabetic Dogs
Diabetic dog food can also be prepared at home. Many believe that home recipe foods for diabetic dogs are hard to prepare. This is true to some extent only.
The challenge occurs because preparers have to make food that is consistent in sugar and calories, while still maintaining a balanced diet.
There are recipes for homemade food available for diabetic dogs that can be prepared easily by following certain guidelines.
Below are two recipes for homemade food for diabetic dogs:
Fresh Vegetables and Turkey:
Ingredients: pumpkins, turkey, carrots, spinach, and cinnamon
Procedure: Blend all the ingredients thoroughly at 125°F and put them in a dehydrating pan for 6 to 11 hours.
Chicken with Asparagus:
Ingredients: broccoli, asparagus, chicken, parsley
Procedure: Mix two pieces of chicken breasts with asparagus, parsley, and broccoli. Gently boil the ingredients until they become soft. Finally, add cooked brown rice.
Let us know how you have managed your dog's diabetes.
We will keep you posted with the latest updates on the dog world.
Happy Petting to You Guys!