If you are reading this article, you are most likely in search of a new best friend. There are many ways to get a puppy; finding a dog breeder is one of those.
You mustn't adopt a puppy from a pet store or online, as the puppies there are brought from places where they had been mass-bred. These places are called puppy mills.
You may first think of adopting a puppy from a shelter or a rescue group, which have homeless dogs in need of homes. You may find breed-specific dogs here.
If you are ready to adopt a breed-specific or a purebred puppy, you will want to look for breeders. These breeders have to be carefully and diligently sought.
As you would be keeping the new puppy with you for many years, you must work out your plans thoroughly in order to select the most responsible breeder.
A puppy with genetic defects caused by poor breeding or a dog with personality problems caused by lack of proper early socialization can incur great expenses. These high costs can bring about sorrow to the owner.
Be aware of breeders who are uninformed, or breed unethically. They may, out of the desire for monetary gains, breed unhealthy puppies that lack good temperament.
This is where you rely on good breeders, who are more concerned with the betterment of their puppy's future.
If you choose breeders wisely, you have a high chance that your puppy will become a good family pet, and you will be successful in finding a dog breeder who is trustworthy
Your breeder can be relied upon for the dog's entire lifetime. He will be a guide while choosing and will care for its dogs forever.
It is crucial that you plan out your communication with the breeders before selecting a final one. This guide helps you with finding a dog breeder.

Where to Start the Search?
First, you need recommendations about a good local breeder of dogs. You can start your search from professional dog shows. Here, you will find most of the AKC registered breeds.
A variety of breeds can be found here. You can evaluate each breed in this competitive and demanding situation.
You'll get an idea of a breed's temperament and also, about the breeders themselves.
Next, you may want to contact your veterinarian for suggestions. He too is a reliable person to ask in your journey of finding a dog breeder.
Local breed clubs are also a fair way to get valuable recommendations on a good local breeder. Not to forget, if you know someone with a charming dog, ask the source of their puppy.
For solutions on how to find a reputable dog breeder, The American Kennel Club's breeder referrals are a great source of information too.
What to Watch Out for in the Breeder?
You will have many questions to ask the breeders you visit. From the responses, you will evaluate their reliability and get an idea of what distinguishes a good breeder from a not so good one.
To know a breeder thoroughly, meet him in person. Analyze them and their dogs. Check cleanliness, feeding habits, the passion of the owner, and other such stuff.
Check whether they have titles won in various competitions, in conformation, or in therapy.
These titles give you an assurance that the breeder has the dogs that are apt for doing the work the breed was built for. These titles also ensure that the dogs are getting proper training and socialization.
Keep the following points in mind when you have come up with specific questions to ask a breeder:
The puppies should have been staying inside the house with the family members. If this is the case, then the puppies have a better chance of being friendly with people. A puppy who has been staying aloof in some corner of the house is more likely to be shy or aggressive.
Watch out for the experience in the breeders. Prefer the one with more experience. Good knowledge of the breeder about caring for and bringing up the puppies is a great benefit.
Puppies need to have been handled by different people throughout their puppyhood. This ensures that they feel comfortable and secure around humans. If the breeder throws parties with multiple guests who handle the puppy, it means he cares for the puppy's socialization.
It is necessary to meet the puppy's parents. Request the breeder to arrange a meeting with them. Meeting with them will give you an idea about the puppy's future personality.
The ideal quantity to breed is one to two litters per year. This means that sufficient time and care has been given to the breed.
Genetic conditions are common in many breeds. A breeder should possess health clearance related documents acquired from an agency. This ensures that the dogs were tested for hereditary problems.
Health clearances are not given before the puppy turns two years old because some genetic conditions only surface in adulthood. For this reason, a good breeder won't breed dogs before the puppy turns two or three years old.
Make sure that the puppy has been taken to a veterinarian and has been vaccinated. The breeder should have records of the visits to the vet and his contact detail.
Since the breeders work for you, you must get references from them. Ask them for at least two client references in the recent past. Contact the references and ask them whether they were satisfied with the breeder's experience, and how issues were dealt with. Breeders themselves might also tell you about other breeders.
It's not just you; if the breeder is responsible, then he will want to ask questions about you. They would want to ensure that you will be the right owner and you will be keeping the puppy in good condition.
There will be an agreement of a contract between you and the breeder. This contract outlines some conditions such as a promise to spay or neuter the dog and the giving back of the dog in case you are unable to care for it.
After all this is done, do not expect to get the puppy immediately. For the initial period of a puppy's life, the breeder will keep it with himself so that it grows mature and sociable.This period will give you time to adjust your house for the puppy's arrival and to arrange for needful resources.
Characteristics of a Reputable Breeder
While in the process of finding a dog breeder, know about some traits of the breeder who is going to meet you. Below given are some of the indicators of a good breeder that will help you in finding a reputable dog breeder:
The puppy is raised inside the house and with the family.
The dogs are comfortable around humans, meaning that socialization has been taken care of properly.
The region in the house where a dog resides is neat, hygienic and safe.
There is a separate toilet for the puppy. This ensures that the puppy will catch up nicely with housetraining.
Participating the dog in dog shows and competitions tells us that the breeder is enthusiastic about his dog and doesn't just desire some extra bucks.
The breeder is conscious about overpopulation and asks your signature in the spay or neuter contract.
If the breeder seems to focus more on having a variety in the dog's color and sizes, then it possibly means that he primarily wants to sell off the dog for some money.
The breeder is forthright to you about the puppy's drawbacks. It is a good sign telling you about the challenges to keep in mind while you own the puppy.
The breeder wants to thoroughly know the family with which the puppy is going to reside.
The breeder thoroughly enquires you by asking many questions.
He may want to take back the dog from you if he thinks that it is not being well cared for.
He gives you the puppy after almost eight weeks; when it would have socialized appropriately.
Red Flags In A Breeder To Avoid
When you are searching for the best dog buddy, you want an assurance that the puppy you get has come from a reliable source.
You want to ensure that the source you contact does not cheat on you or does not act callously out of monetary self-interest.
At this time you will visit multiple websites, and contact and visit multiple breeders. This is where you should be aware of possible dangers in finding a dog breeder.
Below given are the possible pitfalls that you would want to avoid. Keep these things in mind prior to your decision of buying a puppy:
You may come across websites that display one or two dogs of a breed and four or more breeds being produced. This may indicate the presence of a breeding farm.
See reviews about the potential breeder in Google. Here, many disappointed owners give health-related reviews that can help you in evaluating him.
If you find out that the breeder is giving you a puppy before eight weeks of the puppy's age, it means that the puppy has not yet been given the right amount of socialization.
Spaying or neutering a puppy before six months of age is counterproductive to the puppy's growth. Any breeder doing it or suggesting to do it is better avoided.
If the breeder is not willing to provide you the required health documents, or he is dodging your questions, then he most likely is untrustworthy.
They want to meet you outside the puppy's home. This means that they are aware of the pup's poor housing condition and are scared to reveal that.
If the dogs don't seem to like or are frightened by the breeder, it likely indicates aggressive handling by the breeder.

What to Anticipate in a Trustworthy Breeder's Contract?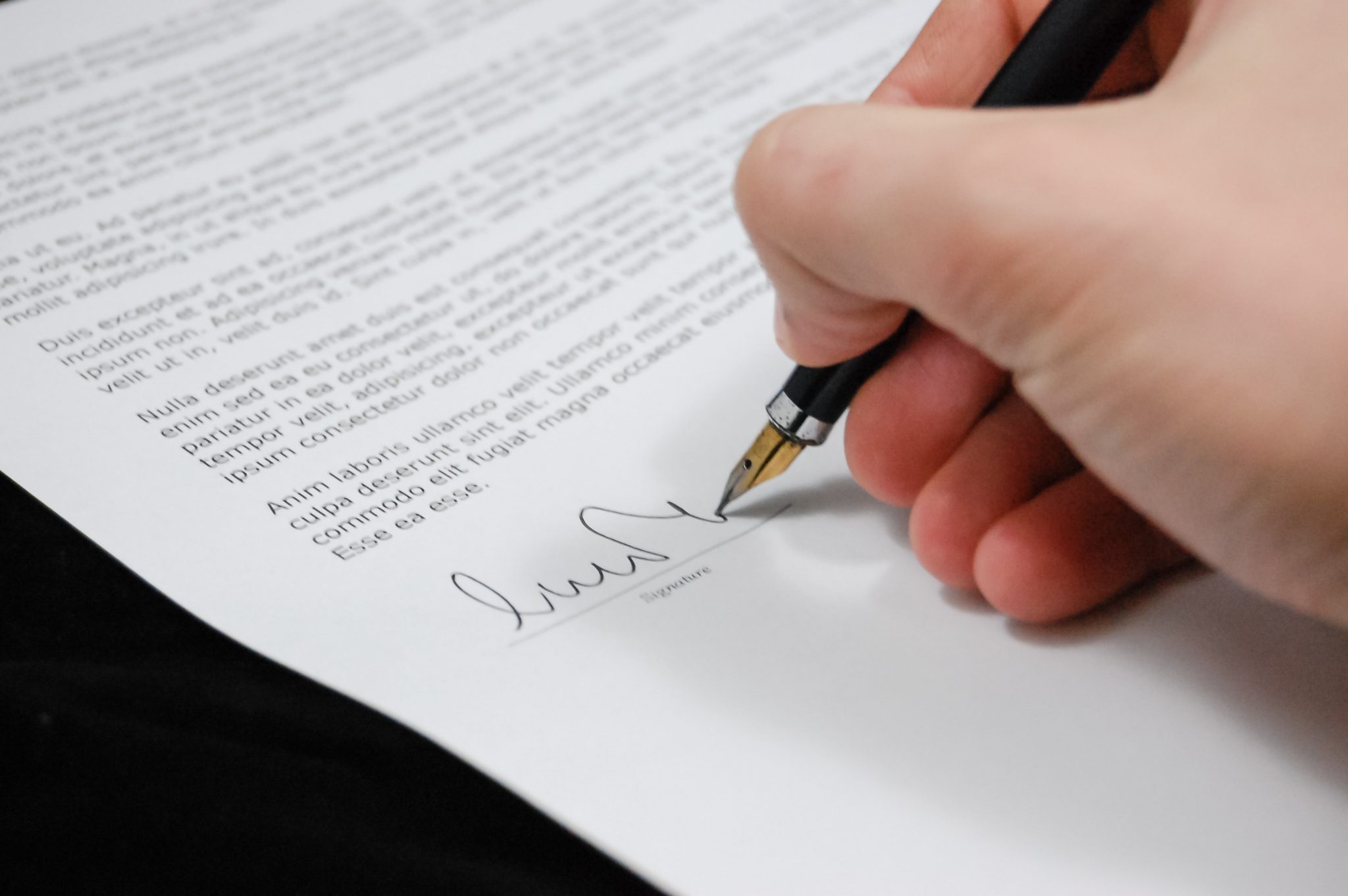 In your quest for how to find a good dog breeder, keep careful attention on the contract that you and your breeder sign upon.
The contract will guarantee the rights of yourself – the buyer, and the breeder – the one who sells the puppy.
The following things about the contract must be kept in mind:
It must include a health guarantee ensuring that the puppy is devoid of genetic defects. In the case of health issues, the breeder would offer a replacement for the puppy. Here, he needs the health condition detail from your vet's document.
The contract will have restrictions on the physical exertion that can be given to puppies of up to a year old.
The contract will include a requirement that the puppy be taken back from the owner if the owner is no longer able to keep it.
Contracts will require that neutering or spaying be done after the age of six.
There will be conditions on the time of breeding the dog, as well as on the titles a breeder must have prior to breeding.
The contract will list down the buyer's obligations, which include obligations such as:

A trip to the veterinarian must be carried out within the first 72 hours of the purchase.

In case of the puppy's health issues, it can be returned to the breeder with a full refund, or a replacement.

The puppy should have had a minimum of one vaccination before purchase. The first vaccination must have been administered nearly 7 weeks after its weaning.
Most contracts will include a requirement of the puppy's sufficient nutrition, the quality of nutrition, access to clean water and sufficient shelter.
AKC Parent Club's Breeder Referral
As you go deeper into your search activity, you can acquire better knowledge from the AKC Breed Parent Club. Here, you can get links to every parent club of the AKC.
AKC, in association with parent clubs, works to endorse respective breeds' health research, rescue activities, and in maintaining breed standards. They also offer links to the breeder's website.
Here, you can locate individual breeders of recognized breeds. If you don't find the breed of your choice, contact a local club, which may or may not have the same breed.

Naming Your New Puppy
After adopting a puppy, you would be excited to name him/her. You can read this article, which lists more than 100 exciting and quirky dog names – for both males and females.
Conclusion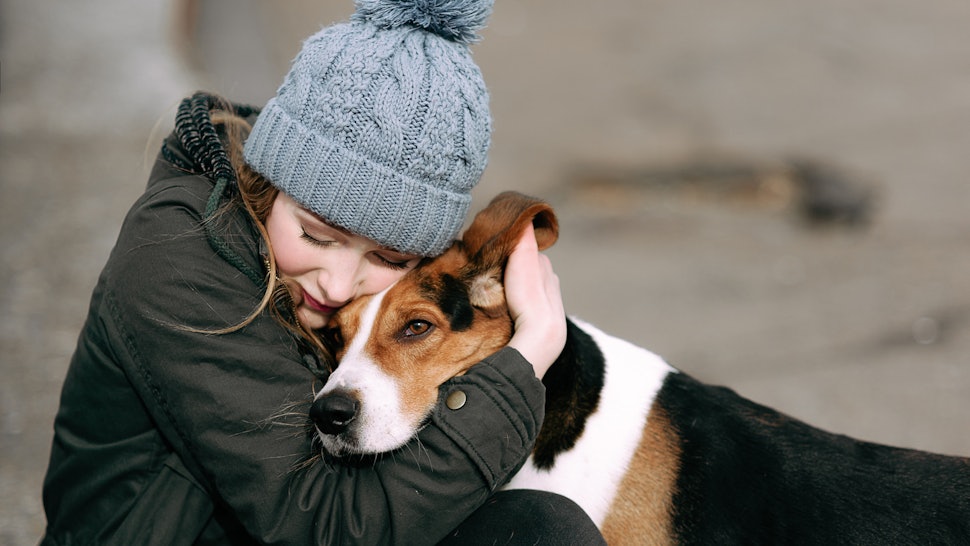 Prior to purchasing a puppy, take time to do research for finding a reputable dog breeder.
Puppies bought from good and responsible breeders have a better chance of becoming healthy, and temperamentally sound.
Breeding is done with love. Breeders are devoted to their puppies in managing their characteristics and improving the quality of their breeds.
A good breeder should be able to match the right breed with your family's needs and lifestyle.
If you are interested in adopting a puppy who will be apartment friendly, then consider our list of the top 20 apartment dogs.
Do let us know your thoughts about your experience with finding a dog breeder or with dog breeding!
Keep checking for further interesting and insightful articles.
Happy Petting to You Guys!