The treats that humans have and the treats that dogs differ greatly. Yet, just as humans, all dogs like tasty treats. Giving treats to your dog is a good way to bond with him.
If your dog can't have ice-cream or sweet biscuits, it doesn't mean that he cannot have other tasty dog treats.
A multitude of dog treats are available in the shops. Even though you will want to ensure that you buy treats that your dog likes, it is essential that you have knowledge about the ingredients.
Dog chews and treats can be used while teaching new behaviors and tricks, helping your dog gulp a medicinal pill, helping digestion, or cleaning the dog's teeth.
It is important to keep track of how many treats you give to your dog on a daily basis. Snacks and treats should be just 10% of the diet you feed him daily.
Top 6 Dog Treat Products
1.Greenies Dog Dental Chews Dog Treats
2. Milk-Bone Bone flavored milk snacks
3. Pedigree DENTASTIX Snacks
4. Rocco & Roxie Jerky Treats
5. Zuke's Natural Training Dog Treats
6. Greenies Pill Pockets
Types of Dog Treats
There are many types of dog treats available. They are given in detail below:
A. Crunchy Treats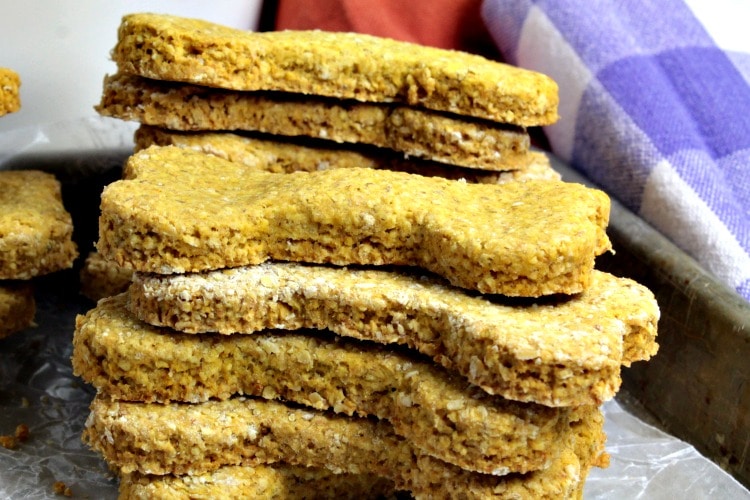 Also known as dog biscuits, crunchy treats are hard treats. They come in a variety of sizes, shapes, and flavors.
The crunchy treat should be of the appropriate size to your dog's size.
Ensure that the brand that you buy contains high-quality dog food. These crunchy treats can be a good daily reward for your dog.
B. Soft Treats
Soft treats are chewy treats that come in varied shapes, sizes, and flavors.
Because of their soft texture and a delightful taste, they are especially useful during training.
For the immediate satisfaction of your dog, provide him small quantities of the treat during training.
If your dog finishes eating the treat quickly, you should understand that the reward has been received.
C. Freeze-Dried and Jerky Treats
Freeze-dried products are ones that are frozen at extremely low temperatures first, and then moisture is removed via a vacuum process.
Jerky treats are foods that have been cut into thin strips and dehydrated to prevent getting spoiled.
Freeze-dried and jerky treats for dogs are tasty foods for your dog. These treats come in multiple forms such as liver, seafood, meats, and poultry.
These are famous as training treats because dogs love the flavor.
Buy jerky treats from a reputed company. They can also be made as homemade dog treats with the help of a food dehydrator.
D. Dental Chews and Bone-like Treats
These foods are not made from the bones of animals, but can be manufactured form digestible material such as corn starch.
Some experts opine that because of the chewy nature of these treats, they help in encouraging dental health.
Even though they are less dangerous than real bones, if swallowed, they can cause a blockage of the intestines.
Also, if the treat is very hard, it can result in dental fractures or mouth injuries.
Be cautious of the size you chose for your dog; it should be appropriate to the dog's size.
To test the treat's hardness, hit your knees with it. If it hurts, it's too hard. Ensure supervision whenever your dog is consuming a chew.
E. Animal Bones and Hooves
Hooves and bones of animals mustn't be given to dogs. These treats can result in nicking or breaking of teeth and can cause gastrointestinal blockage and holes.
Bones and hooves can lead to greatly harming your dog. Most threatening of these are cooked bones and poultry bones.
As a substitute, you can give your dog digestible bones such as dental chews.
F. Rawhide
Because of their lack of digestibility, they are not suggested for dogs.
Produced from animal skin, and treated with different kinds of chemicals, rawhide can sometimes lead to gastrointestinal complications such as a blockage.
As an alternative, try feeding your dog chew bones try feeding him dental chews.
Veterinarians have developed some types of rawhide that are digestible and beneficial for the teeth. If you want to have these for your dog, consult your vet.
G. Human Food Treats
Not all human foods are appropriate as dog treats. Some foods must be especially kept away, such as cookies, crackers, hot dogs, and cheese.
Some advantageous human food for dogs includes seafood or poultry, lean meat, apples, and carrots. These can make for healthy dog treats.
Sauces or seasonings should not be present in human food treats for dogs. Completely avoid toxic food such as onions, raisins, or dog grapes.
Seldom give garlic to your dog as it poses a hazard. Only give garlic under the guidance of your vet.
It is best to ask your vet before giving any human food as a treat to your dog.
H. Training Treats
Training treats provide your dog with the incentive to act in the way that you feel is appropriate.
You can teach your dog not to poop in the house by giving treats at just the right time.
Treats should be secondary as compared to positive reinforcement and patience, which play a major role in training.
Because some behavior would be difficult to learn for your dog, you would be providing several treats in a single session.
Small and dry dog treats are the best as training treats. If training sessions are prolonged, divide treats into small pieces.
I. Comfort Treats
What would you do when you are away from your home and your dog is feeling bored? This is when comfort treats come to the rescue.
Provide something to your dog that he can focus on for a few hours. Bone treats, chews or peanut butter dog treats that can't be quickly finished are ideal as comfort treats.
Comfort treats are helpful to teething puppies and to the dogs who like to chew on shoes.
Ensure that the comfort treat does not pose a choking hazard and is suited to your dog's size and the strength of chewing.
You can give your dog bully sticks and compressed rawhides as comfort treats after consulting your vet.
J. Calming Treats
Calming dog treats are a solution to your dog's separation anxiety. They are not medicinal in nature but can alleviate your dog's symptoms.
They contain ingredients such as vitamins and herbs such as ginger and come in the form of soft chews or as supplements.
K. Healthy Treats
Every dog requires diets that can keep them healthy. Dog treats that are healthy are also called functional food.
They can be fed as an extra item, without giving them actual nutrients. For an upset stomach, pumpkin dog treats are recommended.
Treats with single ingredients are also beneficial for an upset stomach.
To keep senior dogs agile, treats with joint or hip formulas are beneficial. Healthy dog treats come in a variety of flavors and formulas that can be given to your dog as per his tastes.
Search for foods such as raw goat milk, kelp, coconut oil, and others.
If you are new to buying treats, it won't be a cakewalk. We, in this article, will try to best guide you on the type, time and quantity of treats to feed your dog. Remember that giving your dog too many treats can lead to problems.
Top 10 Best Dog Treats
We have compiled some high-quality dog treats that we think can be beneficial in your dog's life. Below listed are the best dog treats:
These treats help in enhancing the overall oral health. They contain natural sources of antioxidants that encourage a healthy immune system.
The dietary fiber included are natural and are a great source of digestibility.
Moreover, Greenies' chews help in maintaining dental hygiene. They will assist in the removal of tartar buildup and plaque, while also reducing bad breath.
They are easy on the gums and come in various sizes.
This product is made in the United States. It has rounded edges to encourage a comfortable chew.
Recommended for dogs more than 6 years of age, the Greenies Dog Dental Chews are low in fat and are balanced nutritionally.
2. Milk-Bone Bone flavored milk snacks
These flavored biscuits for dogs help in teeth cleaning and are rich in vitamins.
Carefully prepared by the people of Milk-Bone, these delicious snacks provide your dog the true joy the way you get from your dog.
These snacks contain ingredients such as wheat bran, bone meal, chicken meal, beef, bacon fat, etc.
These bone flavored snacks are meant to be fed as treats or snacks, as part of a healthy diet.
Feed your dog by breaking the treat into small pieces. Make sure to always keep an eye when your dog eats the treat.
3. Pedigree DENTASTIX Snacks
Pedigree DENTASTIX triple-action does clean teeth, and induces a refreshing breath. A proven product to reduce tartar buildup and plaque.
These are toothpicks that are shaped in the form of an X and are distinctly designed to serve adult dogs.
For maximum good results, feed your pooch DENTASTIX every day.
The oral treatment the dog provides is enhanced by the flavor of chicken present in the treat.
Ingredients include poultry flavor, wheat starch, rice flour, etc.
Feed 1 treat daily to large adult dogs who are more than 30 lbs. These are not suitable for dogs under 30 lbs. As a complement, provide fresh drinking water during or after the treat.
4. Rocco & Roxie Jerky Treats
Rocco & Roxie are healthy treats that are of high quality as well. They aren't added with artificial flavors or fillings such as gluten, soy, and corn.
Made with high-quality American beef, the treat takes 10 hours to smoke to generate the dogs' favorite chewy and soft texture.
Excellent as training treats, they motivate your dog in executing tasks. Give them the prize of their obedience.
Your dog's hands won't catch odor. Rocco & Roxie aren't treats that are artificially enhanced and don't leave a fatty residue.
Their odor and texture are similar to a tasty slice of dried beef.
5. Zuke's Natural Training Dog Treats
Antioxidants are an integral part of the treat. These dog treats help in keeping a healthy lifestyle with ingredients such as turmeric, rosemary, and cherries.
Zuke's treats have less than 3 calories in every treat. Zuke's Mini Naturals are best as training treats or as treats for small dog breeds.
They have real chicken as the biggest ingredient that makes treats chewy and soft.
Zuke's Mini treats don't contain soy, wheat, and corn. Give your dog a mini, and he will be on his feet to acquire new kinds of trick skills.
Every treat has less than 3.5 calories and at the same time, it provides all the required nutrients.
6. Greenies Pill Pockets
Pill Pockets are one of those items that you should have if you want to help your dog ingest a medicine that he is reluctant to swallow.
It will be impossible for your dog to catch the scent of the medicine as pill pockets conceal the taste and smell.
Greenies Pill Pockets come in a variety of flavors that are just irresistible for your dog.
They are simple to use: insert the medicinal tablet into the pocket, squeeze, and give. Pill Pockets are vet recommended medicinal treatment.
They aren't only beneficial for the supply of medications, they also provide essential nutrients such as vitamins C & E that encourage a healthy immune system.
Available in sizes that match the pill dimensions, they come in small and large sizes.
7. Blue Buffalo Wilderness Trail Treats
Grain-free and nutritious, these Wilderness treats act as a perfect supplement for the Wilderness foods.
The Blue Wild Bits contain natural ingredients and are filled with healthy ingredients like:
Duck, which is a high-quality source of protein
DHA to facilitate your dog's eye health and cognitive development
Omega 3 & 6 fatty acids to encourage healthy fur and skin.
These treats do not contain artificial coloring, flavoring, or preservatives and are the best way to reward your best dog friend.
8. Nutro Crunchy Dog Treats
Manufactured with healthy whole grains like oatmeal and brown rice. There are no artificial preservatives, flavors, or colors.
The appetizing tastes of cherries, cranberries, and blueberries make your dog enjoy them the most.
Mostly made with natural stuff, they are great as dog rewards. Ideal for training dogs, they don't contain corn or wheat.
Packs in sizes of 10 ounces and 16 ounces are available. Crunchy treats also contain chicken meal and rosemary extracts as ingredients.
Feed your dog Nutro treats as a supplement to his regular diet. Consequently, you should either reduce the amount of your dog's primary meal or increase exercise by 10% daily.
9. Canine Carry Outs Dog Treats
Your dog will be delighted to see a snack carried home in a doggie bag.
With the appearance and taste of real chicken, bacon, or beef, the Canine Carry Outs dog treats allows you to reward your best friend in the flavor he likes the most.
This chewable candy tastes and looks like real chicken and beef and appears like the candy you take home.
You can treat your dog every day instead of waiting more days with Carry Outs.
Ingredients include corn syrup, wheat flour, chicken/beef/bacon, corn starch, etc.
Cut the snack into small pieces to feed your dog.
The snack is rich in fortified calcium, minerals, and vitamins. It is a product manufactured in the USA.
10. Purina Beggin' Strips
They come in bacon-flavored snacks for your pooch. They are meant only to be given as a reward.
You will feel the urge to include them in your dog's meal diet, but you must refrain from making them a dinner item.
Coming in a fragrance that dogs love and made with real bacon, the Purina Beggin' Strips contain 15% protein.
Your dog will jump into operation once he has this bacon-flavored treat. Want to see your dog happy? Then this is the best treat for that purpose.
The 26% moisture in the snack creates a texture that triggers just the right combination of flavor and aroma.
Frequently Asked Questions
When is a good time to give my dog a treat?
Treats should be given to your dog preferably in between the meals. Select the treat that you are sure your dog will enjoy.
It is better to give the tastier treats at the last to re-involve your pooch when he starts to show disinterest in training.
If you give treats as a part of the training, it won't be a good option to provide them right after a full meal.
Ensure that you don't give treats immediately after or before a meal.
What technique should I use to give a treat to my dog?
Keep the treat in your hand in the middle of the thumb and first two fingers. Allow your dog to sniff to let him know its presence.
When you involve your dog's nose, you trigger the most important part of the brain.
As he starts getting interested, lift the treat gradually above the nose and then above his head and keep it over her shoulders.
This is to make your dog sit slowly down and let her wait. At this time, say "sit" calmly and give him the treat.
What are the ingredients to watch out for in a dog treat?
You should watch out for the ingredients listed at the back of the product that you have handy while in a store.
If you aren't familiar with the main ingredients listed, then it is better to avoid such a treat.
Remember that your dog has a different appreciation for tastes than humans. Treats that you don't enjoy may be right for your dog and vice versa.
Some treats like chocolate bring diseases for your dog. Many foods that humans eat may be a concern of allergy for your dog.
What types of commercial treats are available?
The commercially manufactured treats are categorized into dry, crunchy, and semi-moist.
Semi-moist treats are likely to be used majorly for training purposes as they can be easily given.
They can be simply broken into pieces of small size and the dog can easily have them.
You can utilize dry treats as preliminary rewards. They can be broken into smaller pieces and given to your dog.
Should I feed treats to my overweight dog?
When your dog is suffering from obesity or is overweight, you might ask: are dog treats healthy for my ill dog to have? You may be thinking to give him some healthy dog treats instead.
Vegetables that have high moisture can work as snacks with low calories. These include cauliflower, broccoli, and green beans.
On the contrary, carrots are enriched with calories and so they aren't recommended.
Popcorn without salt or butter is a great low-calorie treat for dogs. They enjoy popcorn as they are tasty and light.
Is there a good recipe for dog treats?
If you are thinking about making a homemade recipe for dog treats, then we suggest you to keep it simple.
A dog treat recipe that has no sugar or very less sugar should be preferred. Store homemade recipes in refrigerators or freezers as they do not contain artificial preservatives.
Homemade Recipe for Dog Treat
The below given recipe is of a treat from among many dog treats with peanut butter as an ingredient:
Ingredients:
2 Tbsp. vanilla extract
3 Tbsp. peanut butter
2 eggs
1/2 cup canola oil
1/2 cup water
1/2 cup rolled oats
1/2 cup corn meals
1/2 cup all-purpose flour
1 and a 1/2 cup whole wheat flour
Procedure:
Heat the oven at a temperature of 400°F.
Lubricate the cookie sheets.
Create a mixture of rolled oats, corn meal, all-purpose flour, and whole wheat flour
Take a bowl and combine vanilla extract, peanut butter, eggs, canola oil, and water.
Add liquids slowly to the dry ingredients and mix well.
Roll out and cut the dough
Put cookies on top of cookie sheets and give 20 minutes to bake. Turn the oven off and let the cookies remain for 20 minutes more so that they get crisp.
This was all about treats for your beloved pet dog.
Do check out our other blogs on various dog topics on Dog is World.
Happy Petting to You Guys!